Hey everyone!
This is a series I started on my blog when I realized I was reading a lot but was unable to keep up reviews here. So this series showcases what I've read recently (recently being up to my interpretation) This is an easy way to help me catch up on my reviews but also not feel pressured to write in depth reviews for every book I read.
Crown of Midnight by Sarah J Maas
This is the second book in the Throne of Glass series and my favorite so far. I find it's one of those books that goes from 0 to 100 real quick whereas the two other books I've read in the series are slow builds. I really liked how we got to see more of the characters and learn more of Celaena's past. The romance was ok, but it's not the big seller on this series to me. Though it does get a bit predictable in parts, I still didn't really know how things were going to play out, which is always great to find. Overall, this book got me really excited to read the next in the series.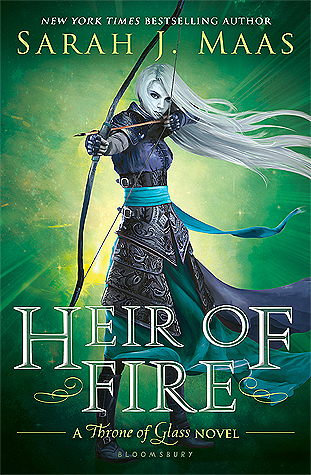 While I was really excited to read this after Crown of Midnight, it took me awhile to get to it. And I don't know if it's because of that or if it was just the mood I was in, but this one fell a little flat for me. Don't get me wrong- I enjoyed parts of it and definitely plan to continue on with the series. But I definitely found it a little boring in spots. The ending though, sort of made it worthwhile and has me wanting to read the next book. I just feel like with this one Maas realized she had a lot she needed to set up for the last two books so a lot of it was just moving pieces around and setting things up for the last two books, which show promise to be excellent. We'll see if I'm correct in that assertion.
These Shallow Graves by Jennifer Donnelly
This is a book I picked up randomly because I had seen/heard things about it. Plus. I've read a few of Jennifer Donnelly's books before so I know they're pretty good, even if a little long and daunting. This one proved no exception. While our heroine Jo was a little predictable, she was also charmingly naive but determined to solve the mystery of her father's death. Looking back, this is a pretty traditionally structured murder mystery, but at the time I was surprised by the twists and turns of it all. The only thing I wasn't a super fan of is the fact the ending wrapped a little too neatly for my liking. Overall, though this is a great historical fiction mystery. I highly recommend it if you're into that sort of thing.
What are some of your favorite recent reads? Let me know in the comments!